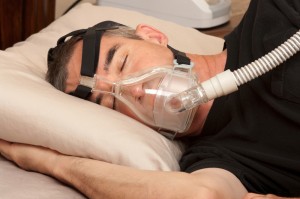 Oral appliance therapy is rapidly replacing CPAP as the primary way sleep apnea is treated. CPAP stands for continuous positive airway pressure and uses a machine to pump air to your lungs while you're asleep. For many patients, treatment with CPAP has been effective, but that's not the case for everyone who tries it.
Below are 10 common problems that patients can have with CPAP—and alternatively, 10 reasons why you should learn everything you can about oral appliance therapy:
Skin irritation around the CPAP mask
Dry mouth
Congestion, sneezing, or nosebleeds
Bloating
Difficulty wearing a mask while asleep
Feelings of claustrophobia
Problems sleeping due to noise
Machine is keeping a partner awake
Dry or sore eyes
Mask leaks
Not every patient will struggle with these problems, but for those who do, an alternative is in order. At Dr. Radz's Denver office, we're happy to explain how oral appliance therapy works. If it looks like oral appliance therapy is the best solution for your particular needs, we can start collecting all the information we'll need to have your customized mouthpiece fabricated.
Don't let this common but under-diagnosed condition ruin your life. Call us today to schedule an appointment. Dr. Radz is happy to offer effective oral appliance therapy to patients from Denver, Englewood, Aurora, Lakewood, Greenwood Village, Centennial, and beyond.