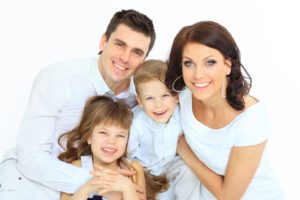 A good night's rest doesn't come easily for everyone. 30 million Americans have sleep apnea, although only 6 million have been diagnosed. Anyone, no matter age or gender, can develop the condition. You might know lifestyle habits and general health can increase the risk, but did you know it can also run in families? Researchers have found genetic factors that can raise your odds of sleep apnea. 
What is Sleep Apnea?
Sleep apnea is a condition that causes frequent disruptions in breathing while sleeping. Each event depletes the body from oxygen, which can have serious long-term consequences without treatment, like heart disease, diabetic complications, and memory loss. There are two types of sleep apnea, which include:
Obstructive Sleep Apnea: The most common form, which results from an obstruction in the upper airway.
Central Sleep Apnea: Improper brain signals that control breathing can cause the lapse.
Researchers found that people with obstructive sleep apnea were more likely to have the disorder if they have a close family member diagnosed with it. Researchers discovered genetics can cause a 40% difference in the frequency of breathing disturbances.
Genetics can raise the risk of sleep apnea in various ways because your genes affect other factors that can also contribute to it, like certain medical conditions or facial anatomy. No matter the reason, you can breathe a sigh of relief with the right treatment.
Treating Obstructive Sleep Apnea
If your physician suspects sleep apnea, they'll order testing to confirm a diagnosis to provide appropriate treatment. A CPAP machine is the most traditional option. A steady stream of air pressure is delivered through a mask worn over the nose to keep the airway open. Although it's effective, it can be bothersome for some patients.
As an alternative, you may be a candidate for oral appliance therapy. A custom-fit device repositions the tongue and jaw to keep the airway open. It's a comfortable, effective option for people with mild-to-moderate obstructive sleep apnea. It can also be combined with a CPAP for maximum benefits.
Besides sleep apnea therapy, it's important to make a few changes at home to lessen your symptoms, like eating a balanced diet and maintaining a healthy weight. Exercise regularly to stay fit. If you smoke or drink alcohol frequently, it's best to kick the habit to sleep and breathe better.
You can't change your genes, but you can make adjustments to your lifestyle to lower your risk of sleep apnea. Don't wait to get the treatment you need. Your dentist will create a personalized plan to stop pauses in breathing. You can rest easy and sleep peacefully to boost your health and feel your best.
About Dr. Glenn Thompson
Dr. Thompson is more than a dentist. He is a sleep apnea specialist. After achieving his dental degree from the Tufts University School of Dental Medicine, he completed extensive continuing education in many specialties, like oral appliances. If you need sleep apnea therapy, contact our office today to request your consultation.