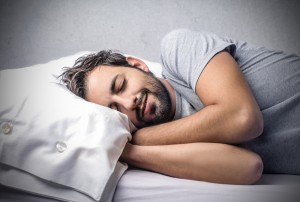 What does it take to be at your best during the day? It takes, among other things, a good night's rest.
Many of us are not getting the rest we need, however. In our hectic world, long hours at work or family commitments can keep you awake for longer than you should be.
In today's post, we want to give you some idea of how much sleep you need each night.
How much sleep you need depends a lot on your age. Not surprisingly, children need more sleep than adults. In general, most adults should sleep between seven to nine hours each night, at roughly the same time. Going to bed and waking up at different hours each day can make it difficult to sleep well at night. Aiming for a consistent schedule will help you get the rest you deserve.
For children, getting more sleep is important. Newborns should sleep anywhere from 12 to 18 hours a day. Babies three months old and older should get 14 to 15 hours. Even children who are between five and 12 should sleep at least 10 hours, if not more.
Of course, not everyone who feels sleepy during the day feels that way because he went to bed late. Some patients have trouble sleeping because of a condition like sleep apnea or snoring.
If you think you might struggle with one of these, call Dr. Radz's Denver office for an appointment. We offer exceptional care for both to patients from Englewood, Aurora, Lakewood, Greenwood Village, Centennial, and beyond.