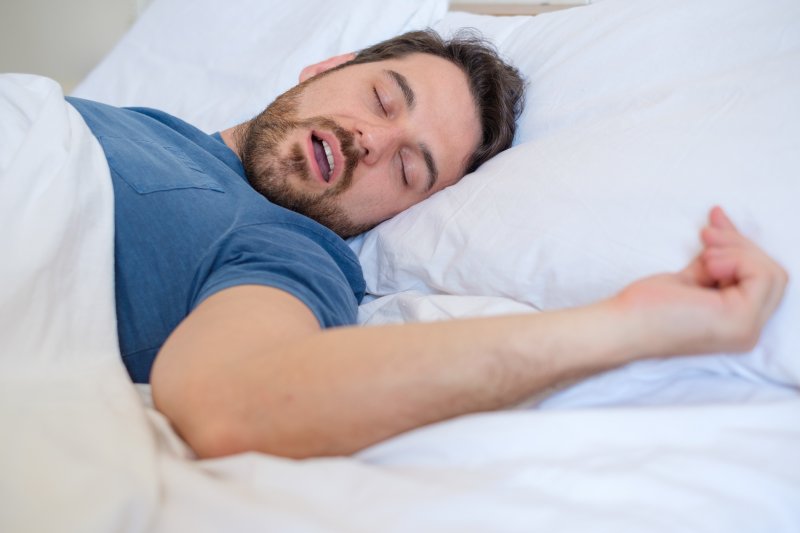 When it comes to a potentially life-threatening disorder such as sleep apnea in Denver, it's important to be as well-informed as possible. The last thing you want is to put off treatment for too long because you didn't fully understand the warning signs or how serious your condition was. In this post, you'll find 4 common myths regarding sleep apnea as well as the truth behind them. With all the facts, you'll be in a much better position to improve the quality of rest you get every night.
Myth 1: Sleep Apnea and Snoring are the Same Thing
It's true that snoring is a common symptom of sleep apnea, and both are caused by a narrowed or blocked airway. However, they are not exactly the same thing. Snoring that is associated with sleep apnea is typically loud and consistent, and it's accompanied by other symptoms, such as noticeable pauses in breathing during sleep or excessive sleepiness during the day. If you snore on a regular basis, it doesn't necessarily mean you have sleep apnea, but it's generally a good idea to have a sleep test performed either way so you can narrow down the exact nature of any sleep difficulties that you might be suffering from.
Myth 2: Sleep Apnea Can Be Ignored
Some people think they can live with sleep apnea and ignore the drawbacks. However, in the long term, the lack of uninterrupted sleep will start to take a toll on your body. You'll be more likely to get into car accidents or experience job-related injuries due to exhaustion. Furthermore, a lack of sleep is associated with a higher risk of heart attacks and strokes. In short, if you ignore sleep apnea, your body will pay the price.
Myth 3: Only Older People Get Sleep Apnea
Sleep apnea is more common in adults over the age of 40, but virtually anyone can suffer from the disorder – even children. You are more likely to experience sleep apnea if you are overweight, male, or just have naturally narrower airways. You can talk to a sleep expert about your risk factors for sleep apnea.
Myth 4: Sleeping Pills Can Help
Some people think that taking sleeping pills can help with a sleep disorder, but if you have sleep apnea, this can be dangerous. The medication will relax the muscles at the back of your throat, which makes them more likely to collapse and block the airway, thus making sleep apnea worse. The safest way to overcome your sleep disorder is to seek out sleep apnea therapy in Denver.
Is there anything else that you've heard about sleep apnea that you're unsure is true or not? Set up a consultation with a sleep expert today. Not only will they be able to answer your questions, but if you have reason to believe you might have sleep apnea, they can help you take the first steps towards having it diagnosed and treated.
About the Author
Dr. Glenn Thompson earned his degree in dentistry from the Tufts University School of Dental Medicine in Boston. In recent years, he has turned his attention to sleep dentistry, being fascinated with how oral appliances could help patients suffering from obstructive sleep apnea. If you have concerns about the quality of your sleep, you can set up a sleep apnea consultation with Dr. Thompson at Downtown Denver Sleep Solutions by visiting his website or calling (720) 903-1649.