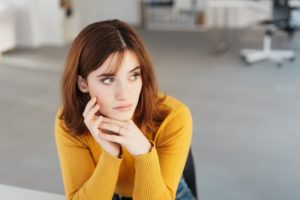 Sleep apnea and cancer are two very serious conditions on their own, and according to a study recently published in Europe, they could be connected—particularly for women. What is the relationship between the two, and as a woman, what can you do to keep yourself safe and well-rested? Let's look at the data together.
The Research
Researchers examined data from over 19,000 sleep apnea patients in Europe, specifically looking for a connection between sleep apnea severity, low blood oxygen levels during sleep, and cancer risk.
An analysis showed that while 1.7% of men had been diagnosed with serious cancer, 2.8% of women had. And, these numbers account for factors such as age, body mass index (BMI), smoking, and alcohol use. Among the women, the most commonly found cancer was breast cancer.
What Does This Mean?
While the numbers are clear that women with sleep apnea seem to develop cancer more often than men, the underlying reason isn't so obvious. While low blood oxygen levels (under 90%) during sleep seem to create a more welcoming environment for cancer, researchers aren't sure why there is a definitive difference between sexes.
It's also important to note that while these findings might be concerning on the surface, the overall increase in cancer risk for women in the study was relatively low compared to other risk factors like advanced age and tobacco/alcohol use.
What You Can Do
Fortunately, even though this research is ongoing, it does suggest that by getting sleep apnea treated early, a woman can potentially lower her cancer risk. This is an inference that is yet to be tested, but it might be all the encouragement someone needs to go see a professional!
It's also important to note that while snoring, stoppages in breathing, and fatigue are very common for men with sleep apnea, women tend to show different symptoms, such as depression, insomnia, and morning headaches.
The big takeaway from this study is that if you're a woman and believe you might have sleep apnea, you need to seek out care sooner rather than later. It will not only help you enjoy better rest, but peace of mind as well.
About the Author
Dr. Glenn Thompson is more than a dentist–he is a sleep apnea specialist. After earning his dental degree from the Tufts University School of Dental Medicine, he completed extensive continuing education in many specialties, including hundreds of hours focused on diagnosing and treating sleep apnea. If you or a loved one is dealing with this condition, contact our office today to schedule a consultation.