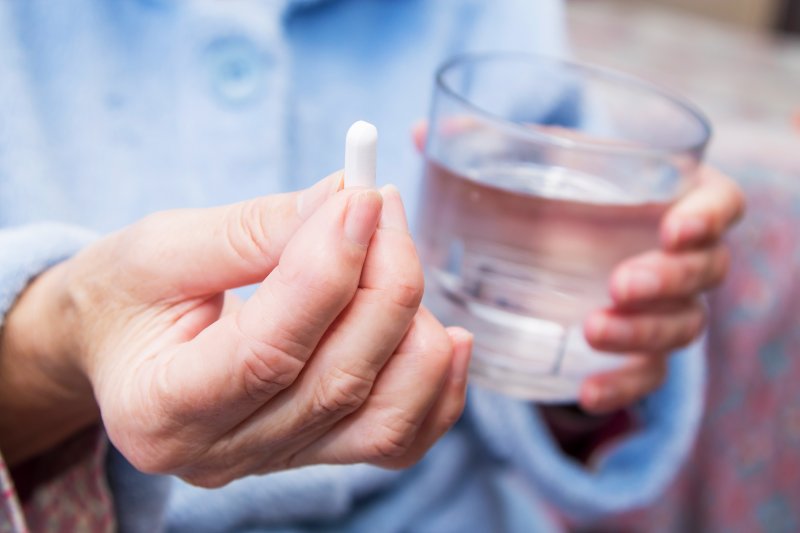 About 30 percent of adults will experience insomnia in one form or another during their lives. If it happens to you, you might be tempted to try over-the-counter sleeping pills as a simple solution. However, it should be noted that many cases of insomnia are a side effect of sleep apnea – and if that's the case, taking sleeping pills is one of the absolute last things you want to do. If you suspect that you have sleep apnea in Denver, read on to learn why sleeping pills could actually end up making your nights even more restless.
Understanding Sleep Apnea
First, you need to understand the underlying causes of sleep apnea and how the disorder is linked to insomnia. Sleep apnea is characterized by pauses in breathing during sleep, which usually happen when the throat is partially or completely blocked. This might happen when the muscles in your throat collapse and fall back when you lie down to sleep. When breathing is disrupted due to blockage, the level of oxygen in the blood falls.
Sleep apnea has been shown to be linked with an increased risk of chronic insomnia. Anywhere from 39 percent to 58 percent of sleep apnea patients also have insomnia, likely due to the fact that they have a similar risk factor in the form of narrow upper air passageways. In short, if you find that you're suffering from symptoms of insomnia, it's a good idea to see if you also have sleep apnea.
How Sleeping Pills Affect Sleep Apnea
Sleeping pills can potentially be useful for those who simply have trouble falling asleep, but they can be quite problematic for people who have sleep apnea. This is because sleeping pills work by helping the entire body relax, and that naturally includes the muscles and structures around the airway. When the tissues around the throat have already partially collapsed, letting them relax further can cause the problem to become even more severe. As a result, sleep apnea episodes can happen more frequently, and partial blockage of the airway can become full blockage, making oxygen loss even worse.
So What's the Correct Way to Treat Sleep Apnea?
Instead of taking a chance with sleeping pills, you should instead see a sleep expert who can help you properly diagnose sleep apnea and set up appropriate sleep apnea treatment in Denver. For mild to moderate cases, you might receive an oral appliance that adjusts the position of your jaw or tongue to help keep the airway clear.
You can't afford to delay treatment for sleep apnea and insomnia, but you shouldn't be so hasty that you choose the wrong kind of treatment either. Make sure you've consulted with an expert before trying sleeping pills or anything else to improve the quality of your rest.
About the Author
Dr. Glenn Thompson grew up as the son of a military dentist, and he eventually decided to follow in his father's footsteps. He eventually turned his interest to how dentists can help patients suffering from obstructive sleep apnea. At Downtown Denver Sleep Solutions, he provides oral sleep appliances that make it easier to breathe normally all throughout the night. To schedule a sleep consultation, visit his website or call (720) 903-1649.